Preparation for the next academic year
Grades 1-8
This course will prepare your child for the next academic year.

- Review the previous year's topics focusing on students' needs.

- Introduction to the curriculum of the next academic year to have a proper base for the smooth transition to the next grade.
Honors Math - Advanced Topics - grades 4 and up
If your child is into math and science, this course will equip him with everything to have a sound first step towards Math and Science Olympiads.

The curriculum aims at uncovering the fundamentals of how math works, awakening deep love for math in kids and teaching high-level concepts beyond regular math classes.
AP Calculus AB, BC; SAT/ACT/SAT II
Our experienced teachers will be happy to share insights with students preparing to take AP Calculus AB or BC; ACT, SAT, and SAT II.

This course is intended to teach subjects and strengthen test-taking skills to increase scores. During ACT/SAT prep course, arithmetical, algebraic, and geometric concepts will be reviewed and coached to help students successfully take the test.
Preparation to Math Competitions and Olympiads - grades 1-8
Victory in competitions does not depend only on pure knowledge of concept and formulas but also on logical composition. With this course, your child will learn about all the peculiarities of Math Competitions and Olympiads to succeed.

In addition, this course is a reliable source of developing logic and mathematical thinking for young students.
AMC-8 Boost Camp - grades 6-8
For a solid base for your child's future math accomplishments, we recommend starting with the intro course for AMC-8, the first of a series of competitions in secondary school mathematics that determine the United States team for the International Mathematical Olympiad.
AMC-8 Extensive Camp Preparation for the Competition - grade level: advanced 7, 8
Does your child have a dream to be a member of the United States team for the International Mathematical Olympiad? That means he should do extremely well on American Mathematics Competition to be chosen. This course will help him out with that!
Algebra I, Algebra II, Geometry
This course is designed to help your child learn about the fundamentals and more advanced concepts of algebra as well as to cover the topics of geometry that are to be studied in high school.
Courses in chemistry and physics will help your child to develop a scientific basis and understanding, know relevant terms and formulas, explain basic phenomena in physics and chemistry, understand the scientific way of thinking and working - be able to communicate knowledge in physics and chemistry
Python Coding - an introductory course is perfect for those who want to master Python development and are making their very first steps. Chess - this class will teach students the basics of chess. Students will learn the fundamentals of the game and work on improving their concentration and strategic thinking.
2 weeks - $232 ($29/h)

2 classes per week, 2 hours per class, 8 hours total

July 3 - August 25
2 weeks - $232 ($29/h)

2 classes per week, 2 hours per class, 8 hours total

July 3 - August 25
2 weeks - $320 ($40/h)

2 classes per week, 2 hours per class, 8 hours total

July 3 - August 25
2 weeks - $480 ($60/h)

2 classes per week, 2 hours per class, 8 hours total

July 3 - August 25
Two-hour session schedule
55 min
Teacher covers topic according to summer curriculum
55 min
Bright alumni students of Mathico's Olympic Team will be joining this year's summer program as teacher assistants to share their knowledge and academic path to success with the younger students!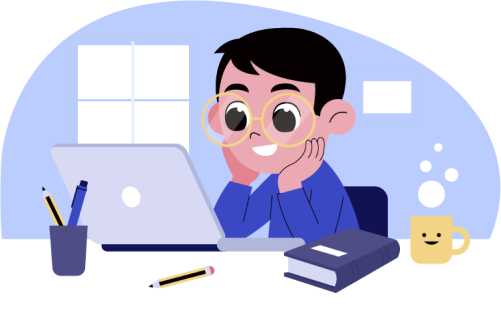 Konstantin
Multiple times Math Kangaroo National and State Winner. LA and California state annual Olympiad winner. He is also on AMC-8 and AMC-10 honors lists. This year, Konstantin is a senior in high school and has multiple offers from the country's top universities.

Tigran
Three times Ohio state Math Olympiad winner. Perfect scorer! Hackathon content winner with his bot-gaming competition startup. Tigran is also his school wrestling team captain representing Ohio state in National competitions!

Dash
8 times! National winner. Dash started participating in Math Olympiads in 1st grade. He made to AMC-8 honors list when he was in 7th grade. His goal is to join MIT in two years.

Nikolay
Graduated high school with honors in math. Nikolay worked as a math teacher assistant while in High School, and the kids loved him! Nikolay is also a sound tennis player and NY State champion. Nikolay has been granted a scholarship for his academic achievements, and he is currently a sophomore at UConn Business School studying finance.

Sachin
AMC-10 high scorer. Currently, Sachin is a sophomore at Columbia University
Good Morning Samvel,

Matthew took the test yesterday for the 2020 contest and looks like he scored 111 points out of 120. Just wanted to let you know and say THANK YOU again for all your dedication in helping Matthew!
Thank you again and all the best to you and your family,
Radu
Mathico has been a wonderful experience for our sons. It has provided a challenge beyond their regular school curriculum, as well as opportunities to participate in math competitions and engage more meaningfully in math. I highly recomment it!
Liora S.
Hi Samvel,
Ryan is very excited to share with you the good news that he got 100% on Kangaroo test this morning. Thanks a lot for your help!
Regards,
Weili
My two sons have joined Mathico school a year ago and I can't be more happy. The results are apparent. Their math scores spiked.
Lilian T.
Great School and Programs! Beautiful environment. My son got 2nd place in 2×2 Russian Olympiad. Feedback from my 9 years old ☺

"When I discovered patterns, my understanding of math completely changed! Also, it gave me basic logic skills that help me to make the right choices in life.-Sarqis"
Armine K.
Two students became national winners of math kangaroo competition, including my child.
Bosang K.
Seth,
Katrina absolutely loved the last lesson! We all did that riddle you gave her as a family that day, I have not seen her so excited about problem solving before:)
Natasha